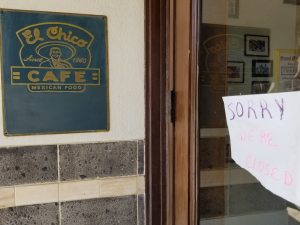 Two restaurants located near each other in Flower Mound have closed.
El Chico Cafe, a Mexican restaurant located at the corner of FM 407 and Morriss Road, closed last week after over a decade in Flower Mound. This location is part of a small chain, and there are other locations in North Texas.
The Empress of China, located nearby at FM 407 and Browning Drive, also recently closed its doors. It was not part of a chain, but its website — which says it had been in business since 1982 — says it has a sister restaurant called Pan Acean located in Coppell.