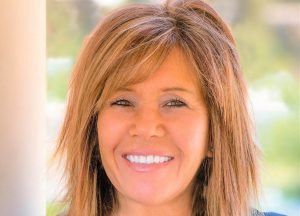 Can you believe it's about that time? The new school year is unbelievably right around the corner and here are some quick tips to incorporate into your last few weeks of summer vacation that I guarantee will reduce your household stress.
TIP #1: Read Between the Lines
A great way to reintroduce their mind to learning is to have them read. Some schools have mandatory reading lists, so always be sure to check your local district for those. If there is no such list, head over to your local bookstore and see what they suggest for some easy reading for your teen or tween—nothing too heavy as we don't want your child to feel overwhelmed, but definitely find something to get that brain thinking once again. Use incentives for those a little more resistant to this idea. Such as, read a chapter, write a five-sentence summary and that equals one hour of electronic or gaming time. This ensures a win-win for both you and their brain!
TIP #2: Start Thinking About a Schedule Now
Instead of waiting until the last minute to put the family calendar together for the year, map it out now. This will benefit every member of the family and make you feel accomplished before school even starts. Add things such as anticipated sports or extracurricular activities, vacation days and weeks during the school year, and be sure to add what I call "down time days"—days where you as a family are "duty free" and can just hang out doing nothing.
TIP #3: Get That Sleep Schedule Started!
Begin ASAP to get everyone on a sleep schedule that mirrors that of the school and workday. The earlier you start this, the more successful everyone in the family will be.
TIP #4: Social Media RULES
Sit down BEFORE the new school year begins and decide as a family what the device and social media rules will be during the year. Get everyone on the same page ASAP to ensure a flawless transition from summer freedom to school rules.
TIP #5: Organize and Prioritize
Buy those books, uniforms, supplies and school outfits before the crowds hit. Make it a fun outing—supplies then ice cream! Discipline yourself and just get 'er done. This will take much of the stress away that many families endure those final days before the school year commences. Get a jump start—you'll thank me later.
Practice these tips for an easier transition from summer vacay to their first day of school. You may still feel stressed, but it will be greatly reduced. I wish you all the best and a happy new school year!
If you have any questions or teen and parenting counseling needs, visit me at www.trinitylifesolutions.com or call 940-489-3050.