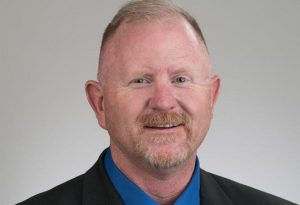 As August rolls in, we start getting ready to wind up our summer activities and get our kids ready for school.  I personally had the ultimate joy of welcoming my first grandchild into the world on July 26th which made this July the best. At only 7 pounds 8 ounces, he brought tons of joy to our whole family.
Road Project: If you happen to live on one of the roads that went through the slurry seal process, you saw this was completed quickly. It has also been very effective and durable. I have been driving the through the town looking at the different roads that were sealed and am very pleased with the outcome.
The second phase of the repairs is set to start soon. We had our last pre-construction meeting with the contractors for this part of the Road Improvement Project (Sam Davis, Stonecrest & Gibbons). They anticipate starting on August 5th. Staff will be posting this information to the town website and social media as soon as possible. The third phase (Whispering Trails and Harpole) is scheduled to start in early October although we are strongly encouraging them to move that to mid-September to avoid the nasty weather that comes around the beginning of the year. We will have the date firmed up by mid-August. We will be posting these updated schedules on the town website as soon as we get the information.
Park Project: As many of you may know, the council decided to get the citizens involved in the process for naming the town park. There was an online survey of names which was narrowed down for everyone to vote. The voting closed on July 31st and the results will be announced at our next council meeting.
Crawford Road Project: I know this has subject has a long history, but we are getting closer thanks to our continued efforts of County Commissioner, Dianne Edmondson and our Town Manager, Kristi Gilbert staying on top of it. Our Town Engineer is working on the design schematics and we should have enough done to get a cost estimate by mid-August. The county is expected to provide us with an Interlocal Agreement for the funding by the August 13th meeting. The construction plans should be complete and ready to bid out by late spring 2020. We are most likely going to need to acquire additional right-of-way so that may take a little time.
Legislative Updates: As the state legislature wrapped up this session, several new house bills were presented and signed into law by Governor Abbott. Many of these will have a direct effect on our town from taxes, land acquisitions and even how our council meetings are conducted. I am researching these new laws and will present them to the council to be sure we stay in compliance.
July is typically the month the council takes a break in preparation for the upcoming busy budget season. We are back on track now as well as Morning with the Mayor which is on the first Saturday of each month at town hall. This is a time for citizens to get to know me as well as talk about any issues that may be on your mind. I always try to have a topic in mind for the day but that is not set in stone. Please come out and join me for some conversation, coffee and donuts.
As always, we are committed to serving the citizens of Argyle with the utmost Integrity and Transparency. My philosophy is to "Serve the Common Good with a Common Goal and Common Sense."

Argyle Seniors Enjoy Hawaiian Luncheon
Submitted by Stella McDaniel

The Argyle Seniors enjoyed their day eating and having fellowship with each other.
We are so happy to have our new Kitchen help, Gayle Schauhec; she is doing a super job! Thank you Gayle!
The Argyle seniors meet every Monday, Wednesday and Friday at 10 a.m. to exercise; and, at 10:30 to play cards.
Every third Friday of each month, we have a pot luck luncheon with The Argyle Police Department furnishing the meat. Our thanks to them!
Our next luncheon will be Friday, Aug. 16. The theme will be Back to School. So, wear your favorite sport shirt.
For more information, contact Stella McDaniel at 940-464-7438 or Karen Kiel at 940-464-0506.