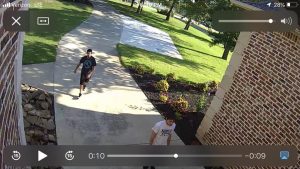 The Bartonville Police Department is seeking the public's help in identifying two vehicle burglary suspects.
The two young men seen on surveillance video allegedly broke into a vehicle in Bartonville around 6:30 p.m. Wednesday, according to Bartonville police. The department then quickly shared the surveillance image and information on social media and asked for help.
If you know them or have any information about the incident, call the Bartonville Police Department at 940-349-1600, option 9.