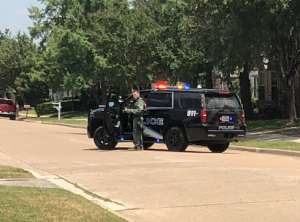 The Flower Mound Police Department is investigating a false "Swatting" call that got its SWAT team to respond to a neighborhood early Monday morning.
Police received a call saying there was a hostage situation in a home in the 3900 block of Willow Run Drive at 6:12 a.m., according to Capt. Shane Jennings, a FMPD spokesman. The department took precautions to block off roadways and ask residents to stay in their homes until the situation was resolved.
But police were later able to determine that no one was in the residence where the threat was believed to have come from, and police determined that there had not been an actual threat, Jennings said. It is being investigated as a "Swatting" call, a false report of a serious emergency going on at someone else's house so that the caller can see the emergency response, particularly the SWAT team.