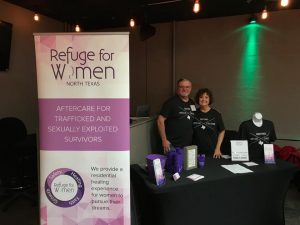 The Refuge for Women North Texas will host a panel event at Liberty Christian School this month to discuss sexual exploitation awareness.
The Sex Trafficking Q&A is scheduled for 7 p.m. on June 20 at the school, located at 1301 Hwy 377 in Argyle.
Attendees will hear a panel discussion with local organizations and authorities. There will also be a sex trafficking survivor there to share her story, according to Refuge for Women, a holistic residential program providing escape and healing for sexually exploited women.
Click here for more information.