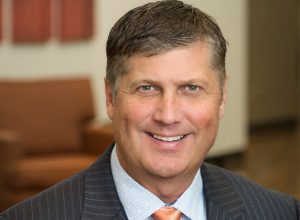 Last month, I had a great visit with Randy Canivel, director of the Midwestern State University Flower Mound campus in Parker Square, and learned more about the educational opportunities we have right here in our backyard.
Located in Parker Square, the MSU branch is coming up on its first anniversary and with it still being new, many residents are unaware they can earn their bachelor's or master's degree without leaving Flower Mound. MSU officials say choosing Flower Mound was a "natural fit" for its centralized location and proximity to the DFW airport, growth in the area, and the chance to partner with North Central Texas College, which is also located in Parker Square. In fact, the two schools even share the same founder, Randolph Lee Clark.
For a community our size, this is a unique opportunity. Many of our students who are looking at colleges/universities in the Metroplex either need to drive to Denton, or down to Dallas/Fort Worth. Randy said MSU's approach is to offer programs that complement the market's needs in our area. For the Flower Mound MSU branch, the main focus is on health sciences, specifically respiratory care, radiology, and a Registered Nurse transition program for RNs looking to earn a bachelor's of science degree. They also have a degree program for those who want to be teachers (early childhood to sixth grade) in addition to business, criminal justice, human services, and technology programs. Randy said cyber security will be another area of study in the near future.
MSU's flexible learning approach (in-person and online courses) is perfect for returning adult learners who are trying to juggle jobs and family life, while earning their bachelor's or master's degree. It's been especially successful for nurses juggling various shifts while working toward their bachelor degree entirely through online courses. Transferring community college students, such as those that attend NCTC, who finish their associate's degree often choose MSU to take that next step and earn their bachelor's degree.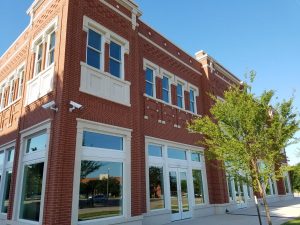 This spring more than 250 students were enrolled at the MSU Flower Mound location, and classes are filling up for summer courses. Randy's personal goal is to have 1,000 students working toward their degree here, through their blended learning approach of both online and in-person courses.
Outside of providing a great educational opportunity, MSU has also been an excellent community partner. Randy believes in providing community space for civic and non-profit organizations, as well as Lewisville ISD. He also helped the Town recently, when it needed a space to host the Stream Team water testing group training.
If anyone is interested in learning more about Flower Mound's MSU campus, visit msutexas.edu/flowermound.
Switching gears, Flower Mound's annual Independence Fest is coming up. This July 4th, be sure to take advantage of the full day of free activities for your whole family. If you were a Poison fan back in the 80s, now's your chance to see Bret Michaels perform for free as part of his Unbroken World Tour. We're also bringing back popular disco band Le Freak and award-winning country band Breaking Southwest. Of course, what July 4th celebration would be complete without a great fireworks show and if you haven't been, Flower Mound's does not disappoint. Check out www.flower-mound.com/festival for all the details.