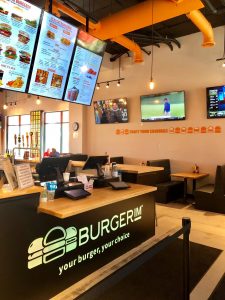 The town of Flower Mound is welcoming eight new businesses to town.
Between April 5 and May 20, the town issued certificates of occupancy to eight companies, including three that have yet to open. Here are the town's newest businesses, according to the town website:
Premier Drone Solutions
1001 Cross Timbers Road, 2nd Floor
Premier Drone Solutions, LLC conducts high definition and thermal imaging inspections of commercial, industrial, and residential buildings using state of the art drone technology.

BurgerIM
2401 Lakeside Parkway, Suite 100
Website: https://www.burgerim.com/
BurgerIM is an innovative, fast-casual dining experience that offers gourmet burgers in two- or three-packs with each burger weighing 2.6 ounces. There are 10 different choices of proteins, including wagyu beef, Spanish beef, dry-aged beef, lamb, chicken, salmon and more.
I Love Juice Bar
2701 Cross Timbers Road, Suite 238
Website: https://ilovejuicebar.com/
I Love Juice Bar is plant-based, gluten-free, and organic when possible. They use 100% whole fruits and vegetables from scratch to make juices, smoothies and foods.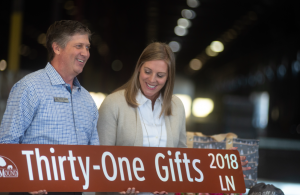 Thirty-One Gifts
951 Garden Ridge Boulevard
Website: https://www.mythirtyone.com/us/en/
Thirty-One Gifts relocated their warehouse/distribution facility from Columbus, Ohio to Flower Mound.  The company sells customized handbags, backpacks, totes and other items through a network of independent sellers nationwide.
Urban Craft Co.
2311 Cross Timbers Road, Suite 305
Website: https://www.urbancraftco.com/
Urban Craft Co. is a BYOB DIY Workshop that offers hands-on classes to create unique custom wood signs, canvas pillows, 3D/metal signs, glass etching and more.
Hayden Hair Studio (opening soon)
1221 Flower Mound Road, Suite 301
Website: https://www.facebook.com/haydenhairstudio/
Hayden Hair Studio will provide services including hair cutting, drying, and styling.
Lash by Amber Michelle (opening soon)
2500 Lakeside Parkway, Suite 140
Website: https://www.facebook.com/LASHbyAmberMichelle/
Lash by Amber Michelle is an extension of Amber Michelle Salon, located two doors down. Their grand opening will be on May 25. This new location will focus on lash extensions.
F45 Training (coming soon)
1900 Long Prairie Road, Suite 124
Website: https://f45training.com/
The fitness studio will offer a 45-minute, high-intensity circuit training workout class and will offer 27 different workout classes from which members can choose. The studio will offer the same classes at different times throughout the day.