Around here we're not afraid to travel a bit for the best of the best food. And we know most of you out there feel the same way we do!
So, this week we ventured out of our Denton County bubble to visit Downtown Fort Worth and paid a visit to the Food Hall at Crockett Row where we met up with Brett Curtis, the owner of one of the food hall restaurants – The Dock.
And whether you pronounce it "lobster" or "lahbstah," you're going to love the authentic coastal food Brett and his team are serving up here.
Brett's a 30-year veteran of the restaurant industry, spending most of his time working in the corporate restaurant world. He attended Scottsdale Culinary Institute where he became a professional chef, and has now used those skills to develop the menu they now serve at The Dock.
And as a Maryland native, Brett knows what he's talking about when it comes to that East coast cuisine. Which is probably why other East coast natives have flocked to The Dock since the first started out as a food truck back in 2016.
Now they've taken up permanent residence in the Food Hall at Crockett Row and have plans to continue to grow and open more brick and mortar locations throughout DFW (and possibly beyond).
So, let's chat about what their delicious and authentic East coast eats are, yeah?
Of course, their best-seller is their version of the lobster roll – The Grinder. It's made with responsibly-sourced Atlantic lobster meat and comes served with mayo, cilantro, chives, and garlic butter.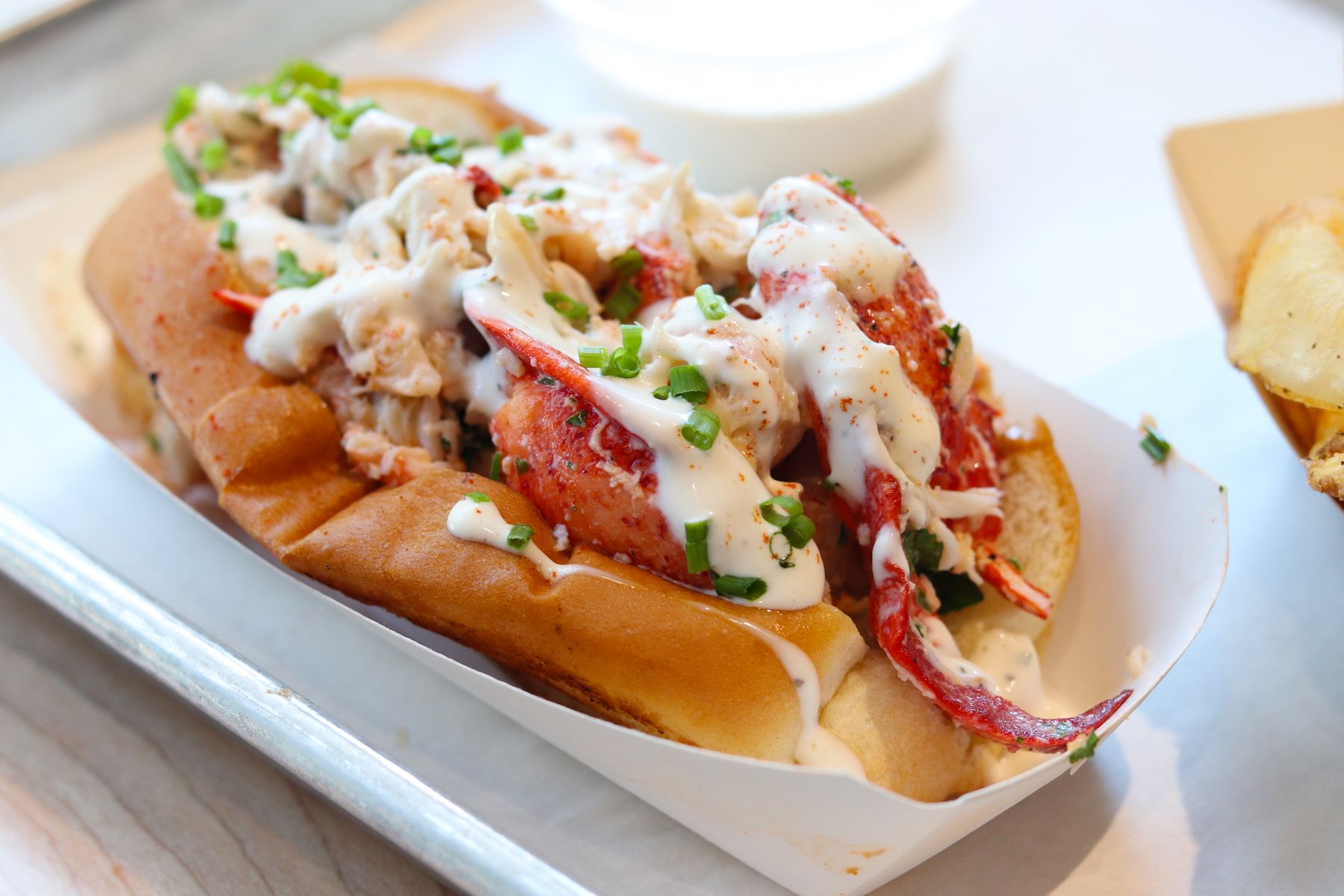 They've also got a Connecticut roll on their menu that comes served hot if you prefer that over the served-cold version!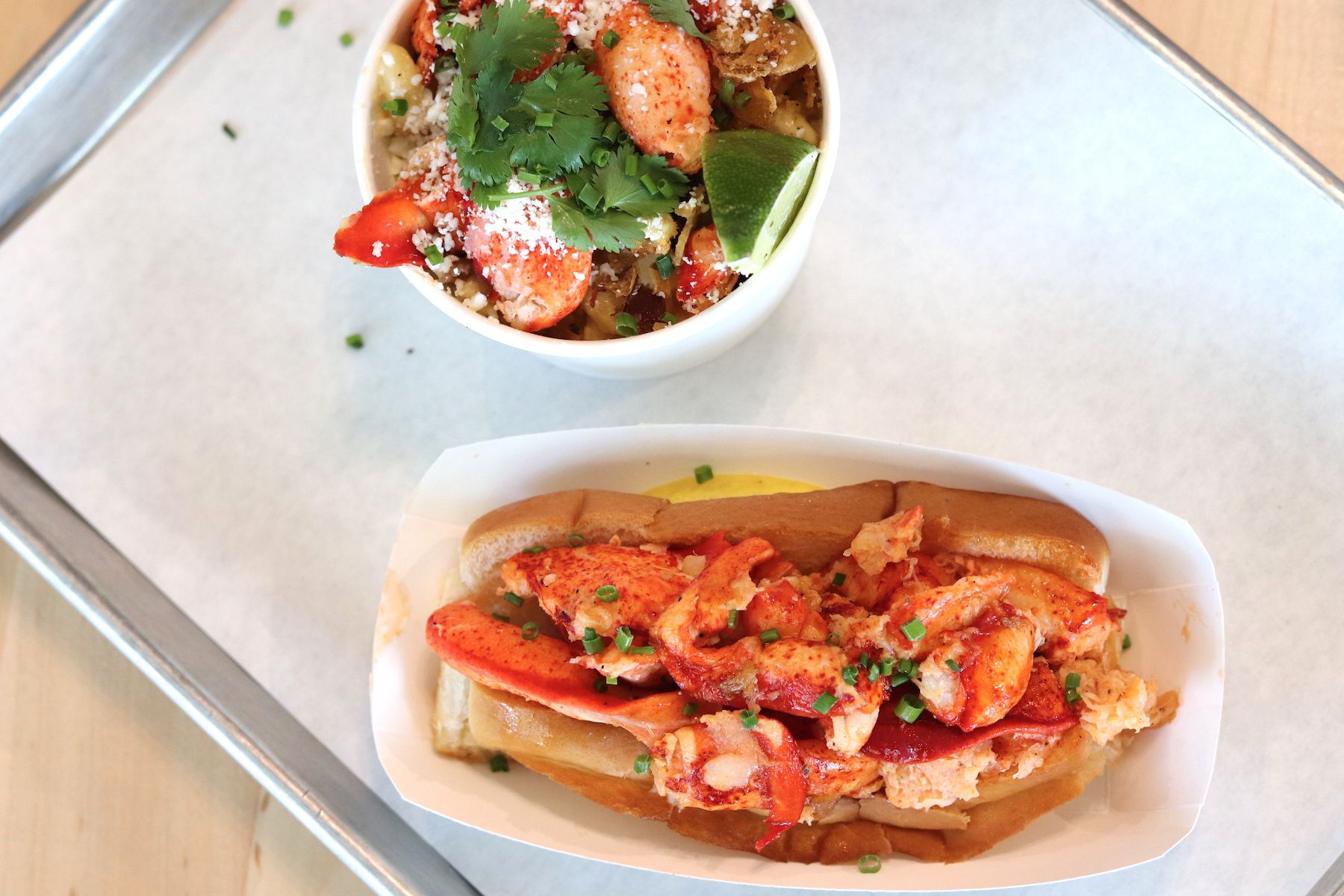 And The Dock has a whole slew of amazing sides to go with your roll, like their house made "Crab" chips; their elote-style PIER St. Corn; their house marinated Dockside Pickles; and (a crowd favorite) their Lobster Mac which is the creamiest cavatappi pasta smothered in smoked gouda and topped with bacon, poblano, crumbled Crab chips, cojita cheese and, of course, lobster.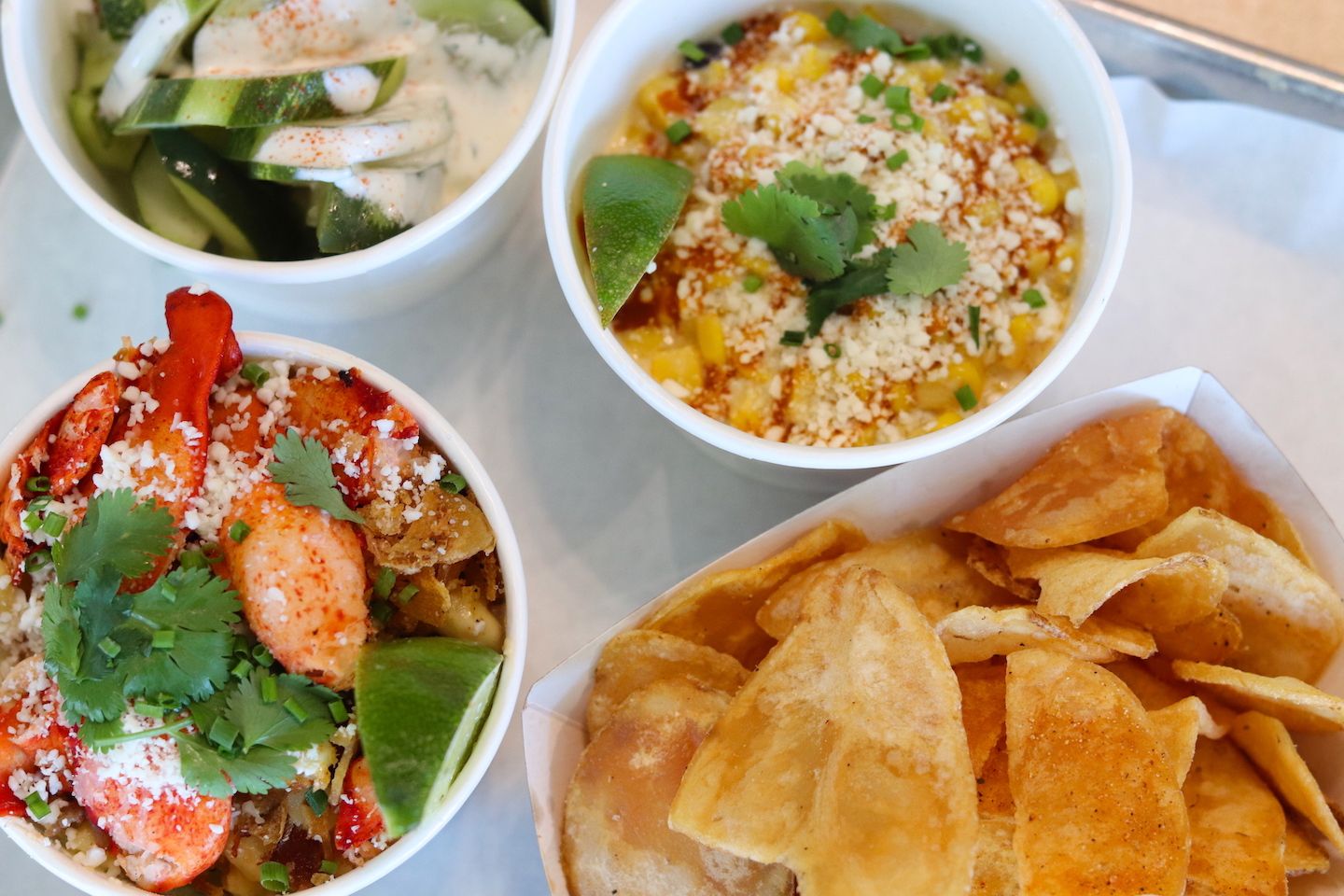 You couldn't ask for a better environment to enjoy their food at with the Food Hall at Crockett Row. It's right in the center of Downtown Fort Worth so you're near all the action. It's incredibly family-friendly. And they've got food everyone can enjoy!
But if you want The Dock's food truck experience, you can get that too! The food truck is still in operation and they have a full schedule of where they're going to be on their Facebook page. You can also enlist the food truck to help with your private events like corporate gatherings, weddings, graduation parties, etc.
So, whether you're a true East-Coaster, or you just want to give a lobster roll a try, head on down to Fort Worth and give The Dock a try. You just might leave with a different accent.
*The Dock is located inside the Food Hall at Crockett Row at 3000 Crockett St. Suite 110, Ft Worth , TX 76107.