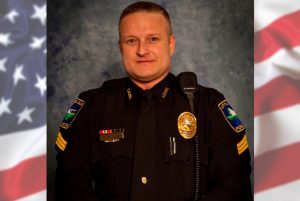 Local residents will come together on Wednesday to honor Denton County law enforcement officers who died in the line of duty.
The Denton County Law Enforcement Association has organized the 23rd annual Denton County Fallen Officers Memorial, to be held from noon to 1 p.m. Wednesday at Denton County Memorial Park, 535 South Loop 288 in Denton.
Those in attendance will remember the ultimate sacrifices of Jailer Floyd Coberly (1897), Special Deputy Robert Parsons (1925), Deputy Red Garrett (1934), Denton Police Chief Alman "Glenn" Lanford (1957), Texas Ranger Bobby Doherty (1978), Trooper Hollis Lacy (1980), Sgt. William Thurston (1986) and Det. Jerry Walker (2017), according to a news release.