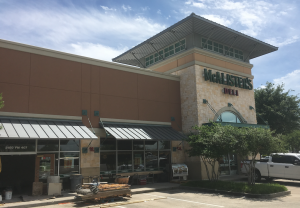 The McAlister's Deli in Highland Village is closed for remodeling until May 10, according to the restaurant's Facebook page.
The restaurant, located in the northeast corner of FM 407 and FM 2499, closed on Tuesday night for a nine-day remodeling project. It will reopen on May 10 "with a brand new look," the restaurant posted on its Facebook page.
There will be a grand reopening event on Friday in which the first 50 people in line will win $50 McAlister's gift cards. The gift cards will be handed out at 10:30 a.m., when the eatery opens, but if you want one of the gift cards, the restaurant is encouraging you to get there hours before then.