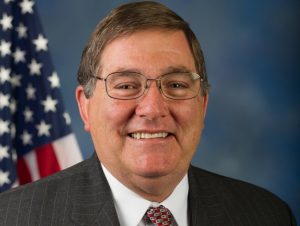 The 2019 North Texas U.S. Service Academies Forum will be held Saturday morning at The Colony High School. The annual event gives area students in grades 8-12 a resource to learn more about U.S. service academies, requirements for admission and the selection process.
This year's forum is jointly hosted by U.S. Congressman Michael Burgess, Senator John Cornyn, Senator Ted Cruz, Congressman Van Taylor, Congressman John Ratcliffe, Congressman Lance Gooden, Congressman Ron Wright, Congresswoman Kay Granger, Congressman Kenny Marchant, Congressman Roger Williams, Congressman Colin Allred and Congressman Marc Veasey, according to a news release from Burgess' office.
In addition to staff from congressional offices, representatives from all five academies (U.S. Military Academy, U.S. Naval Academy, U.S. Coast Guard Academy, U.S. Merchant Marine Academy, and U.S. Air Force Academy) and current academy cadets and midshipmen will be on hand to answer questions. Representatives from the Air Force, Army, Navy and Marine Corps ROTC also will attend, according to the release.
All North Texas students, parents and educators are invited to attend to learn and engage with experts associated with the service academies. The forum is free and open to the public, no pre-registration is required. The event will be held at The Colony High School Performing Arts Center, 4301 Blair Oaks Drive in The Colony, and will run from 8 a.m. to noon, and registration opens at 7:30 a.m.