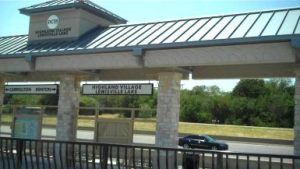 An event to celebrate local trails has been postponed nearly two months because of bad weather in the forecast.
The city of Highland Village and Denton County Transportation Authority were preparing for a "Rails to Trails" event Saturday morning at the Highland Village/Lewisville Lake DCTA stop to kick off the spring season, but the event has been rescheduled because of severe weather expected in the area on Saturday, according to a DCTA news release on Thursday.
The event — which will also be held at DCTA stops in Denton, Lake Dallas, Corinth and Lewisville — has been rescheduled for June 1 on National Trails Day. Many of the planned "Rails to Trails" event activities will take place at the newly-scheduled event, so people will still get the chance to connect with others in their community to walk, bike, run or just spend time enjoying the scenery DCTA's A-train Rail Trail has to offer, according to the news release.