Southern Denton County residents will head to the polls starting this month to decide a plethora of municipal and school board contests.
The Cross Timbers Gazette asked each candidate in a contested race to answer a brief questionnaire to help voters make an informed decision at the polls this May.
Flower Mound voters will elect two Council members to three-year terms in Place 1 and 3. Those seats are currently held by Jason Webb and Kevin Bryant. Webb chose to not run again, and Bryant is term-limited, so two new faces will occupy their seats in May. Place 1 has three candidates: Laile Neal, Laura Ella Dillon and Jim Pierson. Flower Mound Town Council Members are elected "at-large," each representing the entire community.
Election Day is Saturday, May 4, with early voting April 22-27 from 8 a.m. to 5 p.m. and April 29-30 from 7 a.m. to 7 p.m.
The candidates for Flower Mound Town Council are listed in alphabetic order under each individual contested race.
Place 1

(3-year-term)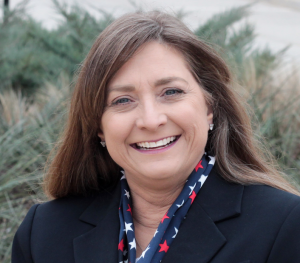 Laura Dillon, 52

What is the main issue facing your community and how would you address it: We currently have a good balance of residential and retail/commercial zoning in our Town. We want the retail to support our daily services and we need the retail/commercial to provide a strong tax basis. Because our residential growth will expand out west in greater proportion to retail/commercial, we need to strengthen our retail/commercial tax base. One idea is to have our Economic Development and Communications staff work with the Chamber of Commerce to identify promotional opportunities of our retail businesses to attract new patrons leading to committed customers as well as commercial businesses to the Metroplex at large, recognizing proximity to Airport the convergence of five major interstates.
Why are you the best candidate for this position: I have had a lifelong heart for service to others and my community – it is an integral part of my life. I've received several citizenship recognition including the Daughters of American Revolution Citizenship Award for work in my middle school and community at large; Outstanding Leader of my Girl Scout Troop within our district; and Lifetime Member of the Marcus Band for serving as Yearbook Editor three years and Trip Coordinator two years while also serving as a Chaperone. For past ten years, in addition to 40+ hour job, my weeknights and weekends have been volunteering with multiple organizations. Whether in my professional career or volunteer organizations, I am appointed to leadership and serve in created positions due to my dedication.
Facebook page:Dillon for Flower Mound Town Council Place 1
Website: None listed
Email: lauraelladillon@gmail.com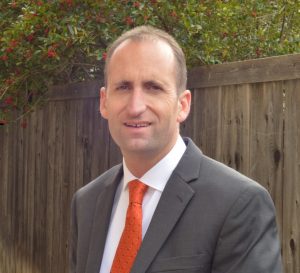 Laile Neal, 39

What is the main issue facing your community and how would you address it: Flower Mound has SMARTGrowth and a great master plan that guides how we grow our town. The biggest challenge that I see today is making sure that growth and development serves to improve our entire community and diversify our tax base but never at the expense of the character of our town. What we approve MUST be held to the highest standard and most importantly has to be executed according to what was promised.
Why are you the best candidate for this position: I've been serving on boards and commissions for years. I've gained a broad skill-set in that service; navigating complex planning and zoning issues, balancing regulatory requirements with changes that take place throughout town, and leadership roles as the chair and vice-chair of the boards on which I've served. I can confidently say that I've always tried my best to make fair, evidence based decisions considering all sides of an issue. I will continue listening to all of our residents and apply a measured, reasoned approach to address the challenges our town may face.
Facebook page: Laile Neal for Flower Mound Town Council Place 1
Website: None listed
Email: laileneal@gmail.com
What is the main issue facing your community and how would you address it: Our town has a diverse community of different needs and concerns. But we are all affected by our traffic issues. We need to fast track plans such as light synchronization making Morris Rd safer for drivers, school children and pedestrians. For the future we must improve the involvement of Denton County, TxDot and developers who have a stake in Flower Mound to create solutions to improve traffic flow. Flower Mound is a landlocked town with limited access and egress. So we must continually monitor our growth to ensure we don't go in to gridlock is a necessity.
Why are you the best candidate for this position: I was fortunate to be employed by three tremendous corporations during my career and gained an enormous amount of training and experience in several industries. Due to promotions and transfers I was able to work as an operational manager in finance, logistics, automotive, telecommunications, fine paper and industrial sales. As I am semi-retired, and my children grown I can devote the time needed to be effective. 50 years of management experience, my 35 year history as a resident of Flower Mound, knowledge of the founding family's vision for Flower Mound and my involvement in early planning make me uniquely qualified to contribute to the inclusive dialogue that we need on the Town Council of Flower Mound.
Facebook page: Jim Pierson for Town Council
Website: https://jimpierson2019.com/
Email: jhp@tx.rr.com