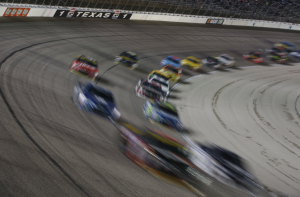 The Spring Texas Motor Speedway NASCAR races will be held Thursday through Sunday, and they will attract more than 100,000 race fans to southern Denton County, causing extra traffic and some road/lane closures in the Northlake/Roanoke area.
Most importantly, police urged residents to avoid the interchange of Hwy 114 and I-35W if possible. The exit to Tanger Outlet Malls from I-35W southbound may be closed at various times due to traffic flow and congestion.
Traffic congestion will likely begin Thursday, as the racetrack hosts race qualifications, according to the Roanoke Police Department. On Friday, traffic will be heavy from 4 p.m. to midnight because of the truck race at 8 p.m.
On Saturday, traffic will be "very heavy" — and changes could be made to road routes — from 8 a.m. to 10 p.m. due to the Infinity race at noon.
On Sunday, traffic will be "extremely heavy" from 8 a.m. to 9 p.m., and changes could be made to routes.