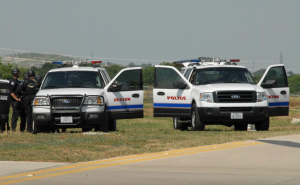 An Argyle man died Wednesday after his vehicle crashed in south Denton, according to the Denton Police Department.
Police responded to a reported single-vehicle crash in the 5100 block of Dakota Lane at 12:18 p.m., according to a DPD news release. First responders found a black custom-built two-seat vehicle patterned after a 1965 Shelby Cobra was headed north on Dakota Lane when it left the right side of the road and struck a utility pole.
The driver and sole occupant, 50-year-old Joseph Peacock of Argyle, was transported to a local hospital with critical injuries and soon pronounced deceased. Police are still investigating why the vehicle left the roadway and if speed was a factor in the crash.