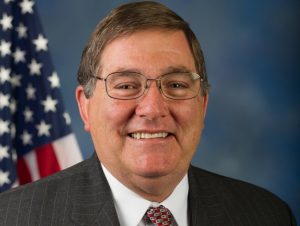 U.S. Congressman Michael C. Burgess, M.D. announced Wednesday the details of his 2019 Emergency Preparedness Summit & Fair, which will be held on Saturday from 8 a.m. to noon at the Trophy Club Town Hall, 1 Trophy Wood Drive.
"Weather in our region is unpredictable and can change in an instant. The Emergency Preparedness Summit is designed to help North Texas families prepare for any emergency they may face," Burgess said. "Each year, I learn something new from the local and federal leaders who participate in this event, and I invite all constituents of the 26th District of Texas to join us in Trophy Club on March 23."
In partnership with the Town of Trophy Club, the Tarrant County Office of Emergency Management, Denton County Emergency Services and other organizations, Burgess has designed this free and informative event to be enjoyable for the whole family, according to a news release from his office.
This year's Summit will feature a keynote address given by Dan Henry, Chief Meteorologist for KDFW/Fox 4, as well as special children's activities including "Touch the Trucks" tours of emergency vehicles and live safety demonstrations.
For more information, visit Burgess' website or contact Robin Vaughan in Burgess' District Office at 940-497-5031 or [email protected].
Burgess represents Texas' 26th district, which includes Denton County and parts of Tarrant County.