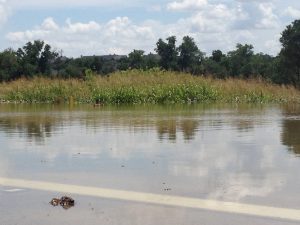 The National Weather Service issued a flood warning Wednesday for the area around Denton Creek near Justin.
Minor flooding is forecast Wednesday, according to the weather service. The creek is expected to rise above flood stage by Wednesday afternoon, and fall back below flood stage later Wednesday. The flood warning was issued at 1:53 p.m. and is scheduled to end at 4:15 a.m. Thursday.
The weather service urged drivers to not drive through flooded areas and for people to use caution when walking near riverbanks.