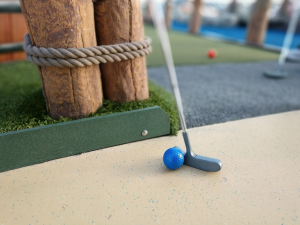 Winning The Fight, a local nonprofit that supports youth and families struggling with drug addiction, will host its eight annual WTF Miniature Golf Tournament fundraiser next month.
Organizers are expecting 350-400 people to attend the event, which will feature go-kart races, music, food and drink, prizes, a silent auction, raffle and, of course, mini golf. Admission is $25 for adults and $10 for kids under 16 years old. It will be held at Zone Action Park, 1951 Summit Ave. in Lewisville, from 6-9 p.m. on April 30.
Click here for more information about the event, including how to register or become a sponsor.