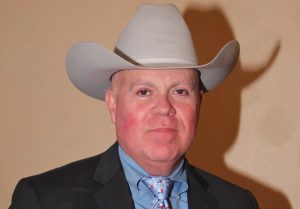 Lantana had 154 calls for service for the month of February. The Deputies responded to 13 alarm calls, 65 traffic related calls and 88 self-initiated calls for service.
Captain Jeff Davis is the Commander for the Denton County Sheriff's Office SWAT team. The SWAT team is made up of 18 deputies who volunteer for this position. The deputies come from all divisions within the Sheriff's Office. SWAT team members have to apply and then pass a rigorous tryout which consists of a physical test, cognitive test and firearms test. After the tryout a board comprised of senior SWAT personnel will meet to evaluate the applications and success of each candidate on tasks during the tryout. Recommendations are then made and sent to the Sheriff who makes the ultimate decision.
The SWAT team is made up of Entry Level member, Team Leader, Assistant Team Leader and SWAT Commander. A team member may get assigned a specialty such as Sniper, Breacher or Less Lethal/Chemical Munitions. The SWAT team commits to four hours of weekly training regardless of weather conditions. The SWAT team members must maintain a high level of physical fitness and firearm proficiency and are subject to ongoing testing and evaluation.
Lieutenant Jose Pena is the Team Leader over the Negotiators. This is a separate unit that works closely with the SWAT team. There are nine Negotiators and of those there is a Team Leader and Assistant Team Leader. The Negotiators are selected by applying and then going through a board interview process. Once selected for the team, a Negotiator is required to complete a Basic Hostage Negotiator School and an Advanced Hostage Negotiators School, which are each 40 hours of training. Annually our Negotiators compete in a Crisis and Hostage Negotiator Competition against National and International competitors. The Denton County Sheriff's Office has placed in the Top 3 on several occasions and won the competition in 2016.
Some of the scenarios the SWAT team and Negotiators deal with include:
Barricaded people (mostly mentally ill individuals, drug addicts, suspects in crimes or someone who has experienced a high stress event)
High Risk Search/Arrest Warrants
Hostage situations
Critical Incident/Active Shooter Response
Dignitary Protection
Denton County SWAT team is responsible for mutual aid responses to smaller agencies in Denton County that require a SWAT response. The SWAT team also acts as advisors to smaller agency's SWAT teams in Denton County and assist federal agencies with operations within Denton County. The Denton County SWAT team is also used for special operations, for example the recent online solicitation operation involving multiple agencies that was conducted in Denton County.