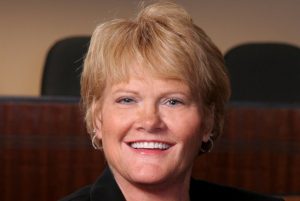 February has been a busy and productive month. We just returned from Austin for Denton County Days where many city, county, and school district elected officials and staff, non-profit organizations, and business leaders had the opportunity to meet with our legislators. We shared our legislative program with Senator Nelson, Representative Tan Parker, and Representative Michelle Buckley. The key issue before the legislature and top of mind for us is property tax reform.
As a realtor, I hear from homeowners and prospective homeowners the need for property tax relief. As Mayor of your City, I understand the role property tax plays in providing the quality city services we've come to expect in Highland Village and how our tax dollars are distributed between the city, county and school district. I, and your City Council, all agree property tax relief is needed and should encompass city, county, school and appraisal reform. If there is one thing I hope you will take from this article, it is that you as a property owner and tax payer will take the time to educate yourself on how your property taxes are spent, how the entities you support fund the services you receive, and how the proposed legislation will impact your individual city, county, and school district.
Every entity in Texas is different and a one-size fits all remedy will affect Highland Village differently than another neighboring community. I would like to focus this article on Highland Village's finances, a broad look at how the property tax reform in its current proposed form will impact us, and the suggested alternatives we presented to our legislators.
As you know, Highland Village is primarily a residential community and we are substantially built out meaning we don't have the opportunity for new development to increase our revenue.
As a residential community, 63% of the revenue received by the City comes from property tax. The rest of the revenue we receive comes from sales tax (16%), franchise fees (10%), licenses and permits (3%) with the remainder coming from other revenue funds. So, as you can see, we rely heavily on property tax to fund city services.
Each year City Staff creates and presents a budget that we as Council vote on to fund the initiatives, services, projects and personnel needed to operate our City. In conjunction with the budget, the Denton County Appraisal District determines the appraised value of all the homes and commercial properties in Highland Village and this provides the basis for the 63% revenue used in the City budget. Recently home valuations have increased year over year. Historically home valuations fluctuate, with some years showing an increase and other years showing a decrease.
When you pay your property tax bill, 64% goes to the Lewisville Independent School District, 25% to the City of Highland Village and 11% to Denton County.
State law currently sets the "rollback rate" or the percentage of revenue the City can receive over the previous year at 8% before either changing the rate to stay within the 8% or asking voters to approve the budget. The current proposed legislation would change that 8% to 2.5%. If a city wished to propose a rate higher than 2.5%, it would require voter approval.
How does that impact Highland Village? We looked at the budget for the last two years and at the 2.5% cap, Highland Village would have lost $.5M in revenue each year. To put that in perspective, four City departments have an annual budget of $.5M or less. Highland Village property owners would receive an average annual savings of $85 for a home valued at $384,214. A 2.5% threshold is not sufficient to keep up with inflation and others factors that affect city government.
During our time in Austin, we provided an alternative solution to our legislators and to the author of the proposed legislation. Simply put, we proposed a 6% rollback rate with a rolling average calculation. First, calculate the 6% rollback rate each year then combine the current year's rate with the calculated rate for each of the two prior years to determine a three-year rollback average rate. The logic behind this proposal is the three–year average provides a smoothing effect for a more relevant comparison of trends and reduces the impact of a single-year spike.
As I stated, we agree having an upper threshold is good policy and believe it should serve as a check to address outliers rather than force elections each year just to maintain continuing operations. Residents elect a Council to represent the City and make budget decisions based on input received and the needs of the community as opposed to other states that operate on referendums and propositions.
Over the years Highland Village has operated efficiently and conservatively. We have maintained the same ad valorem tax rate for ten years and then the last two years provided a decrease. We have planned another decrease in the ad valorem tax rate for 2021. We increased the homestead exemption for those 65 and over. We offer discounted garbage rates for those 65 and over and a monthly credit for residents of any age who sign up for automatic deductions for their utility payments. The current Council and our past Councils have worked to plan for the needs of the City. This consistency and multi-year planning allows us to manage downturns with the use of reserves.
We agree with our state legislators, property tax relief is needed and we hope they are able to come to a consensus to provide meaningful reform to city, county and school taxes while still maintaining the needed funding to provide the services, amenities, education system, infrastructure and public safety residents expect in order to maintain their quality of life. It is our wish to keep Highland Village and Texas a desired destination for residents, visitors, and businesses.
I know this was a lot of information and it really is the tip of the iceberg – if you'd like more details please feel free to contact myself, a Council member, or our city manager. I also encourage you to visit the Your Tax Dollars at Work page on the City website. A Highland Village homeowner can enter their address and see how their property tax is split between the City, LISD and Denton County. We have gone one step further and provided a breakdown by City department so residents can see how their taxes fund City services.
And speaking of your tax dollars, the street bond program you approved is underway. You will remember, voters approved issuance of $2.8 million in bonds to fund street improvements in a November 2017 bond election. Twenty-three streets were identified to be reconstructed with this bond issuance. The following streets are currently in the construction phase – Oak Forest, Winding Creek, Rosedale Street, Ranier Court, Snowdon Court, Sheldon Court, and Dickinson Drive.
How were these streets selected? I spoke with our public works director, Scott Kriston, to get a better understanding of this to share with you. Our public works and streets department has a pavement management program that uses state and federal guidelines to assess the condition of roadways and determine what streets are in need of repair and what type of repair. A manual survey of Highland Village streets is conducted semi-annually by the street supervisor walking or traveling at a slow speed noting the existing surface distresses. The street supervisor is trained and holds the Professional Development Street Supervisor Certification through the National Highway Institute's Asset Management program. The average useful life of asphalt pavement is roughly 20 years. A detailed rating system is used to determine the condition of the street and the most practical repair plan. The typical treatment plans include pothole patching, crack sealing, partial depth repairs, full depth repairs, overlays with wedge milling and full depth reconstruction. According to the Federal Highway Administration, crack seal operations add an average of four years to the useful life of an asphalt street. Once the inventory and condition assessments are complete, maintenance is scheduled. Highland Village streets department works to provide preventative maintenance to extend the life of our streets and reduce the burden of tax payers.
If you see areas in the City, whether it is streets that need some repair or any other issue that is the responsibility of the City, you can submit it directly to the appropriate department by using the Eye on Highland Village app. Just download GoRequest from your app store then when you see something that needs our attention, snap a photo, select the appropriate category, add an explanation and submit. You can submit anonymously or include your name and email so city staff can keep you informed of their progress.
We are fortunate to live in the great state of Texas and Highland Village. Council and staff work hard to provide you quality service and superb amenities. We know we are not perfect so if you see something that needs our attention, you have a question about something or you just want more information about Highland Village please contact me, a fellow Council member or the appropriate person on staff. We welcome the opportunity to assist you and get to know you.
Thank you for allowing me to share this information with you and to serve as your Mayor.