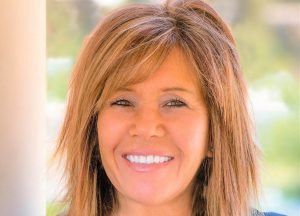 by Dr. Bridget "Dr. B" Melson, MFT, PsyD.
Chances are, you have made at least one New Year resolution in your lifetime—a gold star to those who stick to it! The trick is to make your resolutions realistic, attainable and try to stick to them for at least 90 days. Chances are, that if you can do that, you will indeed form a new, healthy habit. Also, you will be more successful if you partner with a family member and follow your resolutions together.
Here are some great resolution ideas that are practical and will have a positive impact on the ENTIRE family:
— Make a New Weekly Family Tradition–perhaps a movie night, a "fun" night out at a mini theme park, dinner at your favorite restaurant, or just a night spent around the family dinner table.
— Device Free Night—have a designated night (weekends are great for this!) where the devices are all locked up for a 12-24 period.
— Get Active Together. Pick one night a week that you all just PLAY together. Get a basketball hoop, plan a walk after dinner, play dodgeball, lawn darts, ping pong, anything that gets you active, together.
— Volunteer—get out your calendars and plan 2-4 volunteering adventures throughout the year. Train your children to give back and be the example and go with them.
— Get Serious About Emergencies. Sit down at the beginning of the year and talk about your family word (no one else should know this word), where to meet in case of a fire or natural disaster if you get split up, and pack an emergency box with food, water, blankets and personal items in case you need to get out quick.
I love New Year Resolutions when they are practical and make you healthier, safer, smarter or more informed. I encourage you to pick one of these or make up one of your own. With all the chaos and stress the holidays can bring, this is a great way to have fun, be accountable to one another and get reconnected to your kids. Enjoy, and Happy New Year!
If you have any questions or teen and parenting counseling needs, visit me at www.trinitylifesolutions.com or call 940-489-3050.