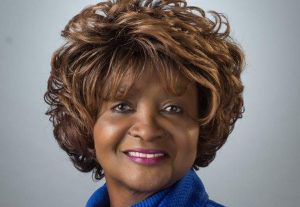 Artwork to be featured at 26th annual Dr. King event on Jan. 21
As we do each year, we are excited to know Lewisville Independent School District students are creating artwork again for the 26th annual event honoring Dr. Martin Luther King Jr.
Students from grades 4 to 12 compete for cash prizes. This year's theme is "Loving the Diversity in Our World," a theme that perfectly encapsulates Dr. King's message to the world.
Be sure to stop by on Jan. 21 at 5:30 p.m. to see the artwork on display and stay for the 6:30 p.m. event at the Marcus High School auditorium, 5707 Morriss Road, in Flower Mound.
This year's event is sponsored by the Town of Flower Mound, City of Lewisville, LISD, Davoodi Family Medicine, Tau Rho Omega Chapter of Alpha Kappa Alpha Sorority Inc., The Baha'is of Flower Mound, JoAnn Weaver, Rho Nu Lambda Chapter of Alpha Phi Alpha Fraternity Inc., Cornerstone Staffing, Greater Denton Chapter of The Links Inc., Minuteman Press, Supercuts of Flower Mound-Lewisville, Saberre Law Firm, Vernell Gregg, Mark Saunders and Joan Parks-Saunders.
Lee Walker Government Center opening this month
The Lee Walker Government Center building in Lewisville is nearing completion and the Denton County Public Health (DCPH) and Women, Infants, and Children (WIC) Lewisville teams are excited to be under the same roof.
The two teams have previously been in different locations spread across Lewisville, but will be sharing the same lobby at the front entrance to the Lee Walker Government Center building.
"Officing in the same space allows us to easily refer clients to both services when they qualify and partner in hosting trainings, events, and classes together," said Dr. Matt Richardson, Director of DCPH.
"Our Denton WIC and DCPH locations have officed together well, and we hope that utilizing patient navigators will best assist us in connecting our clients to other services they qualify for. We're thankful to Commissioners Court, Denton County taxpayers, and all involved, for the ability to have a new facility to house both teams together."
Also located in the new center will be juvenile probation.
Be sure to look for an invitation to join us for a grand opening ceremony on social media. Just visit us at @DentonCountyTX on Facebook or Twitter.
Congrats to Flower Mound for new Town Hall
Congratulations again to the Town of Flower Mound on the opening of its new Town Hall in December.
The 46,000-square-foot building at Cross Timbers and Morriss roads will bring staff in two locations to one this spring at the same corner where it once held council meetings years ago. I remember when town hall was in the same building as police and fire.
Today, the Flower Mound Town Hall serves as the focal point for forward-thinking with a facility that utilizes the latest in green building with LED lighting, insulation and more.
As 2018 came to a close, crews demolished the old Town Hall, which will be used for employee and fleet parking and completion of the project. Staff now housed in the Atrium building at 1001 Cross Timbers Road are expected to move into the new Town Hall in March.
Annual Highland Village event far exceeds fundraising goal
The City of Highland Village far exceeded its goal of $30,000 for the 2018 TXFallenPD Tribute event in October.
City officials presented a $58,573.76 check to the Texas Police Chiefs Association Foundation during a recent council meeting.
The annual fundraiser organized by Highland Village police and city staff goes to help the families of Texas police officers killed in the line of duty.
We appreciate the contributions of the Highland Village council, staff and community for their support of those who put their lives on the line for our safety each and every day.
Lake Cities Fire Department hires academy graduate
In a move that perfectly showcases the value of collaborative education, the Lake Cities Fire Department recently hired a graduate from the Lake Dallas High School Fire Academy, which was created in 2016 by the Lake Dallas Independent School District, Lake Cities Fire Department and North Central Texas College.
Eric Robinson, who graduated from the program in May 2018, began his training as a junior. The Fire Academy is a two-year dual credit college program that allows juniors and seniors from Lake Dallas High School to earn basic firefighter and emergency medical technician certifications.
Construction ongoing at Point Vista, Turbeville Road
Construction work is ongoing at Point Vista and Turbeville Road in Hickory Creek.
The project includes grading, relocation of the traffic signal box and demolition of the existing intersection.
The project, which will be in two phases, includes the current phase and a second phase, which will be the reconstruction of Point Vista Road from Turbeville Road to Stamford Road. That project is expected to start in February.
Connect With Us:  Be sure and connect with Denton County on Facebook at www.facebook.com/DentonCountyTX and on Twitter @DentonCountyTX.
If you have any questions or comments, please let me hear from you. My email is [email protected] and my office number is 972-434-4780.