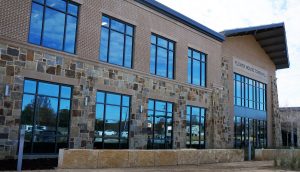 The town of Flower Mound's ability to regulate oil and gas development within its territorial boundaries is being challenged in court, according to a town news release.
The town's drilling ordinance has been in place since 2003, according to the town. The oil and gas well operator challenging the ordinance has operated in Flower Mound since 2012 under the town's regulation, but it is now arguing that the town's regulations are now "commercially" unreasonable. 
"Ultimately, the Town ardently believes that the ordinance (which was crafted with many hours of public input and testimony from Town residents) is commercially reasonable, fair and necessary to protect the public health, safety and general welfare," the town said in its news release. "As such, the Town will vigorously defend its regulations from the present challenge."
Additional information — including the name of the company challenging the ordinance — was not immediately available, pending an open records request.