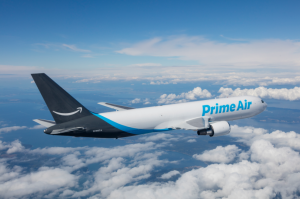 Amazon went elsewhere for its HQ2, but the online retailing giant is still bringing hundreds of jobs to the southern Denton County area, according to news media reports.
Amazon announced Tuesday that it has begin construction on a regional Amazon Air hub at Alliance Airport, which is located on the Tarrant/Denton County border near I-35W, according to the Dallas Morning News. The new facility will support multiple daily flights and infrastructure for sorting packages, and it is expected to begin operations next year and create hundreds of jobs.
The air hub is being called a "first of its kind" facility by Amazon, according to WFAA. It will be located on the west side of the Fort Worth Alliance Airport, which is a large hub for cargo planes. There are already two Amazon fulfillment centers near Alliance Airport.