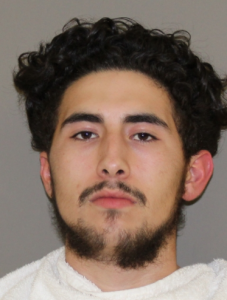 The Corinth Police Department arrested a teenager this week after seizing more than 7 pounds of marijuana, other narcotics, cash and an illegal firearm from his home and vehicle.
Officers conducted a traffic stop for a moving violation in the 8100 block of I-35E service road about 12:30 p.m. Wednesday, according to Corinth Police Lt. Jimmie Gregg. During the stop, a large amount of illegal narcotics was seized, and it led investigators to execute a search warrant in the suspect's home on Garrison Road in Corinth. There, officers discovered an even larger quantity of illegal narcotics, including codeine and Xanax, and an illegal firearm. In total, 7.5 pounds of marijuana was confiscated and $5,000 cash was seized.
19-year-old Jason Sanchez was arrested and booked into Denton County Jail on three counts of possession of a controlled substance, one count of possession of marijuana and a tampering charge, according to jail records.