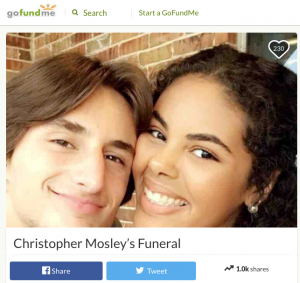 Northlake police believe the fatal shooting in Canyon Falls earlier this month was a "tragic accident," according to a news release on Tuesday.
The Northlake Police Department was called to a reported shooting in the 1400 block of Tumbleweed Trail about 4:10 p.m. on Nov. 17. Police found a 16-year-old boy dead from an apparent gunshot wound and, with the Denton County Sheriff's Office Crime Scene and Investigation Unit, began processing the scene and interviewing people who were present during the incident, according to NPD.
The victim has been identified by the Tarrant County Medical Examiner's Office as Christopher Mosley.
In an update sent Tuesday afternoon, police said that after conducting interviews, investigators believe the "incident appears to be a tragic accident involving subjects handling a loaded weapon. There were three other juveniles at the scene that left prior to police arrival. One of the juveniles was involved in handling the weapon."
The names of the other juveniles will not be released. NPD and DCSO will continue to process evidence and will consult with the Denton County District Attorney's Office, according to the news release.