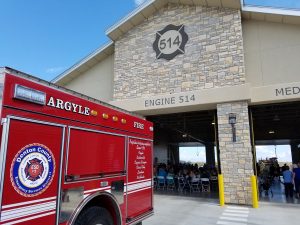 A rescue crew is working Monday to recover a person who jumped off Old Alton Bridge.
Argyle Fire District Chief Mac Hohenberger said that a little before noon Monday, the district received a call about someone jumping off the bridge into Hickory Creek. A rescue crew responded immediately searched through the afternoon, but nothing was found. The crew planned to restart the search Tuesday morning.
Hohenberger also said the Denton County Sheriff's Office was investigating the person who reported the incident.
Old Alton Bridge is located just south of Guyer High School off Old Alton Road.