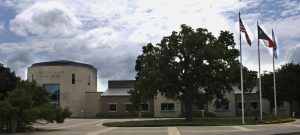 The Highland Village City Council recognized six local veterans at its Honor Our Veterans ceremony this week.
A plaque was placed for each of the six veterans, Highland Village residents, on the city's Veterans Monument at the Highland Village Municipal Complex on Tuesday, according to a city news release. The following were honored for their service to the country:
Phillip Allen Barry, Navy, 1968-1978
Roy Thomas Long, Navy, 1952-1956
Paul Martinez Sr., Navy, 1944-1946
Paul Martinez Jr., Air Force, 1966-1970
Bill McMahon, Army, 1971-1973
William R. Thorne, Air Force, 1958-1962
The Honor Our Veterans ceremony is held twice a year, around Veterans Day and Memorial Day, to honor Highland Village veterans, according to the city. Residents can honor a local veteran if the veteran was honorably discharged and maintained Highland Village residency for at least one year. The plate is ordered by the City and funded by the family or sponsor.