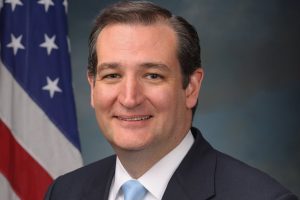 Ted Cruz will make a campaign stop in southern Denton County this weekend, just two days before Election Day.
The Republican junior senator is seeking re-election to the U.S. Senate in the Nov. 6 general election, and his #CruzToVictory Bus Tour will make a stop in Bartonville, according to an online event posting by his campaign. The event posting says residents can meet Cruz at Marty B's, 2664 FM 407 East, from 1:30 to 3:30 p.m. Sunday.
Cruz's Democratic opponent, Rep. Beto O'Rourke, will also make a quick stop in Denton County before Election Day. There will be a "Vote with Beto" event — where residents can meet up with the candidate near a polling place — from 9:45 to 10:15 a.m. Friday at Wayne Frady Park in Lewisville.
Early voting will continue through Friday, and Election Day is Tuesday.