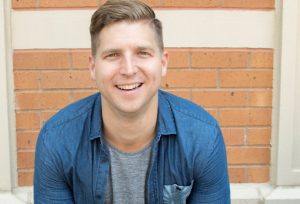 By Gavin Papit, Lead Pastor, Tribes Church
There is a piece of paper that has found a permanent home right beside me on my desk. The paper is far from perfect, it has the creases to show it was once folded, and its message is hidden inside a code that can only be broken by an expert in 1st grade spelling. It contains a stick figure drawing of my daughter and I holding hands, and reads, "To dad. Why do you have to work so much? Love…"
There are few things in life that grab your attention like the brutal honesty of those you love. This note from my little girl brought immediate tears to my eyes. Having just walked through a season of non-stop action as we have started our new church, this note served as a wakeup call to slow down.
In Jewish tradition, there is a simple time to pause and celebrate God's goodness as a family rests each week. This divine rhythm is known as Sabbath and it opens on sundown Friday and ends on sundown Saturday. Often, even to this day, the father of the house will say a special blessing at dinner on Friday evening to open Sabbath, and while blessing his family he would pour wine into a Kiddush cup. This cup is a beautiful, silver wine glass sitting on a saucer. As he pours the wine into the cup he intentionally overfills it causing the wine to spill over the glass and onto the saucer beneath.
Here we find the profoundly simple reminder our world desperately needs to hear: In rest, God fills us to the point of overflow.
Maybe it's time we schedule in some rest with those we love and celebrate the goodness of a God who fills us back up.
The Pastor's Place features columns written by a different area church leader each month.Call 940-728-8284 for more information.