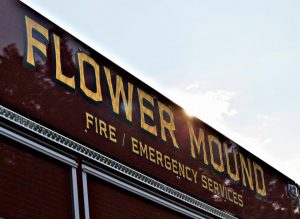 The Flower Mound Fire Department quickly doused a house fire mid-day Friday.
Someone reported seeing smoke coming from a house in the 4100 block of Buckthorn Court just before noon Friday, said FMFD Spokesman Brandon Barth. Firefighters arrived, found the fire had started in the attic and quickly extinguished the fire.
One person was in the home at the time, Barth said, and self-evacuated. The house is "not destroyed, but it does have significant damage." The Red Cross has been asked to assist the homeowner.
The cause of the fire had not been determined early Friday afternoon.