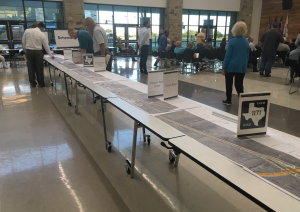 Southern Denton County residents got their first look Thursday at the Texas Department of Transportation's plans to expand Hwy 377 in Argyle.
TxDOT held a public hearing Thursday night at Argyle Middle School to inform the public and receive their comments about TxDOT's proposed plan to expand Hwy 377 from north of Crawford Road to south of FM 1171 from a two-lane highway to a four-lane divided highway, a 6.13-mile stretch of road. TxDOT says the project is necessary because of traffic congestion and reduced mobility and connectivity. and this plan should address those issues.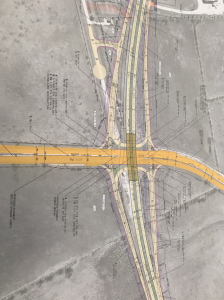 Most of the intersections would not be much different than they are today, other than the additional lanes, except for the FM 1171/Hwy 377 intersection. An overpass will be built for the Hwy 377 mainlanes to cross over FM 1171. There will be access roads on both sides of Hwy 377 to connect to FM 1171 and there will also be U-turn lanes.
The plan includes sidewalks throughout the entire length of the project. There would be 36.3 acres of new right-of-way and 0.6 acres of proposed easements, but no displacements are expected.
The proposed plan would cost an estimated $104 million, according to TxDOT. Construction is expected to begin in September 2022 and take about three years to complete.
More information about the project can be found here.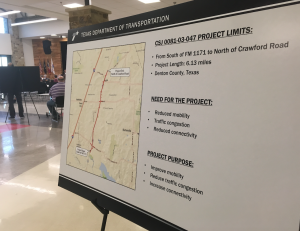 TxDOT is still welcoming public comments on the project. Questions and comments may be emailed to [email protected] or mailed to TxDOT Dallas District Office, Attn: Mr. Nelson Underwood, P.E., 4777 East Highway 80, Mesquite, TX, 75150-6643. Comments must be emailed or postmarked by Oct. 12.