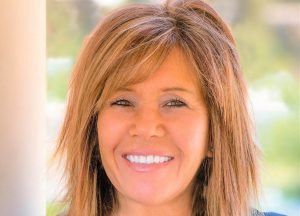 by Dr. Bridget "Dr. B" Melson, MFT, PsyD.
Trying to navigate the world of social media is frankly more difficult than trying to teach a five-year-old calculus. I'm not just a licensed mental health professional, I'm a mom of three very tech-savvy kids. The minute I put tracking or "safe" apps on a phone or computer around my house, I am often alerted with "search detected on how to disable NetNanny", or "unsafe app installed without consent."
Argh. Sigh. Pfffttt. Trust me when I say I feel your pain.
To help parents outsmart their already smart teens, every month I will be giving parents practical and up-to-date information that will give you the upper hand with your teens and tweens and maybe even pleasantly surprise them. Teens need and crave boundaries, so don't let them down!
Trust but Verify: Your teen/tween most likely has two accounts on most apps–one you know about and one you don't. Be alert!
Be Aware: Always know their password to ALL devices.
9-9 Rule: Make sure teens turn all devices in to your room to charge, before bedtime.
Be Smart: SnapChat/Instagram-read the fine lines. These apps can be dangerous and with lifelong consequences. Know what they are posting and know when you agree to the terms, you agree for them to listen, record and store information…forever.
Beware! Many gamers have the DISCORD App and they can hide all of their apps within discord. It is a huge platform for cyberbullying, anime' pornography, hidden apps and chat rooms. I do not recommend it for anyone under 18 IM(never to be)HO.
Calculator-Go now and look. If your teen has an extra "calculator" app on their phone, there is a 90% chance it is a portal to a message app they don't want you to know about.
Stay tuned each month for more parenting advice, and if you have any questions or teen and parenting counseling needs, visit me at www.trinitylifesolutions.com or call 940-489-3050.
God Bless and keep fighting the good fight!