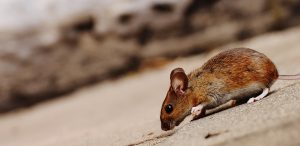 The town of Flower Mound Environmental Services offered residents some tips to keep their homes and yard free of rodents in a recent news release.
Do not feed the birds; rodents enjoy bird seed as well
Feed pets inside to avoid leaving pet food outdoors and risk attracting rodents.
Keep outdoor kitchen areas clean. Rodents are attracted to greases and fats often left on grills, and grilling utensils. A grill cover is not enough to deter hungry rodents.
Compost piles offer rodents both food, and a home. Use a covered and elevated compost bin.
Wood piles should be elevated, and kept away from the home.
Clean up fruits and nuts that have dropped from trees and plants in your yard.
Have a pest control professional assess your home and yard.
Environmental Services does not have the authority to place traps, baits, or poisons for rodents on private property. Staff does, however, work closely with commercial property management companies to ensure dumpster pads are clean and restaurants are safe. For questions or concerns, contact Flower Mound Environmental Services at 972-874-6340.