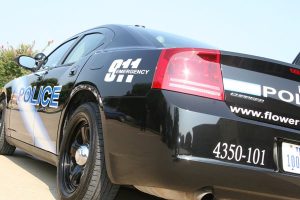 A boy was struck by a vehicle near Flower Mound Elementary School just after school let out on Tuesday, according to the Flower Mound Police Department.
Police were called to the intersection of Liverpool Drive and Stratford Lane at 3:07 p.m. for the accident, according to a FMPD spokesman. The boy received treatment at the scene and was not transported to the hospital.
While police said it was not known where the boy went to school, the accident occurred about two blocks away from Flower Mound Elementary School just minutes after the school's day ended. The accident was still under investigation later Tuesday afternoon, according to police.