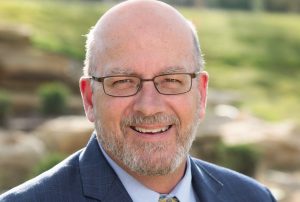 On November 6th, you have a choice that no one has had in a quarter century – you get to choose between two candidates for Precinct Four's Denton County Commissioner.  A Republican and, dare I say it, a Democrat.  I know, it's scandalous.
For a moment or two, instead of focusing on the scandal I would like to discuss what this means, and specifically what it means in 2018.
It means that you can vote for a candidate that has approved six municipal budgets, hired executive staff, added and improved public parks, attracted thousands of private sector jobs, added $1.3 billion in new development to the tax rolls (not including appreciated value on existing properties), and cut tax rates.  It means that you vote for someone who has made sure that police, firefighters and public employees have been compensated fairly, received excellent training, and were equipped with the best equipment possible.  And you can vote for a candidate that has delivered exception services to residents and those services were delivered professionally and efficiently.
When you vote for this person, the candidate who has done these things, you will be voting for me, Bryan C. Webb, the Democrat.  My opponent has taken to calling me a liberal.  Ask yourself, "Are these things Liberal?  Are they Conservative?  Or, are they simply good government?"
Labels are used as a wedge to divide us along certain core issues.  Don't get me wrong, these issues are important, the labels are not. The more divisive and partisan the issue, the more people like to apply a label to folk.  What is interesting is that these hot button issues don't come before local and county governments.
As your Commissioner I will do the important things for which your hired me.  I think you will agree, partisan skills and backgrounds do not facilitate good roads, protection from fire and crime, balanced budgets, or making sure that 1,700 county employees are fairly compensated, trained and well equipped.
Years ago when I was running my first race for Town Council, a woman asked my position on one of those national divisive issues.  With her two teenage children standing with her, I answered her question directly and contrary to what her position was.  Then I shared that she had learned two things.  First, she got a straight answer to her question.  Second, she learned that I would tell her the truth.  We then agreed that there would not be a time where this issue would come before the Council.  I earned her vote that day.
So for the first time in 24 years, this November you have a choice for County Commissioner Precinct 4.  You can choose someone who listens, talks straight, and has actually done the important tasks that a Commissioner has to do:  budgets, roads, bridges, rewarding employees with raises and making sure they have the best equipment, so they can deliver the best services possible. Or you can vote for someone who has done none of these things, but will have an R next to her name on the ballot.
If you want to know where I stand on an issue that may come before the Commissioners Court, drop me a note, [email protected].  I'll give you an answer, then you can decide who will best represent you.
Labels don't matter.  Experience matters, your vote matters.  @ElectWebb in November and keep Denton County Moving Forward.
Bryan C. Webb
Candidate for Denton County Commissioner Precinct 4
Flower Mound, TX