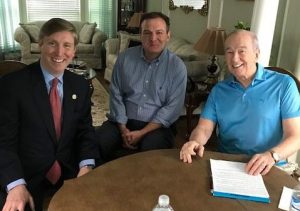 On July 5, I did a video interview with Flower Mound resident Susie Klamkin, whose daughter Emily was born with intestinal pseudo obstruction caused by mitochondrial disease. After she was born, it took four years for the doctors to figure out that she had this condition, along with chronic pancreatitis; and it took seven years for them to diagnose her mitochondrial disease. At the age of 13, she lost her large intestine and most of her small intestines. Since birth, Emily, who is now 31, has endured numerous challenges to her health. The intestinal pseudo obstruction and chronic pancreatitis along with her mitochondrial disease caused almost constant strokes and seizures.
Emily has a chance for a new life with a five-organ transplant by specialists at a hospital in Birmingham, Alabama. The Klamkin family will be responsible for about $300,000 of the approximately $2 million operation. They could really use some community support to handle their portion of the astronomical medical bills. The following is an example of that community response. A fundraising dinner has been set up to help with those expenses. Former Flower Mound Mayor Tom Hayden read the story and watched the video I made with Emily's mom and he came up with the idea for a fundraiser to help the family with the enormous expense.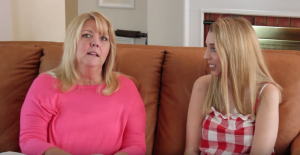 The video below, with Texas State Rep. Tan Parker and Tom Hayden, will explain more about the fundraising dinner and what you can expect for the price of your tickets. Briefly, Tom enlisted the aid of restaurant owners in Lakeside who will supply the food and drinks for the event. Then he spoke to the owner of the Circle R Ranch in Flower Mound and they donated the venue for the evening of Sept. 2. Next, he asked if local resident and nationally known entertainer David Magee would consider performing for that special night. Dave, who has donated his talent freely to good causes many times over the years, was happy to oblige.
If you've never seen Dave's exciting performances in numerous venues across the country, including his Ultimate Game Show at the Winstar Casino in Oklahoma, I promise you're going to see things that will stun you and have you asking "How is that possible?" Here's a link to one of Dave's promotional ads.
Please check out the info below for the night of the event, which will include a dining experience, mind-boggling entertainment, and several surprises for the audience. Click here for tickets.
The tickets are $125 per person and all the money raised will go to the Klamkin family. Moreover, the ticket price is tax deductible. There will be more info on the event as we get closer, but, in the meantime please put the date on your calendar and tell your family and friends about it. Tan Parker will co-host the event with Tom Hayden.