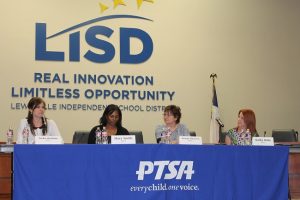 The National Parent Teacher Association has named three local schools to its list of 2018-20 Schools of Excellence in the United States for the work of their school community associations.
Associations at Bluebonnet Elementary, Liberty Elementary and McKamy Middle School — all located in Flower Mound — were among the 55 Texas schools on the list.
The schools were named to the list for their leadership in cultivating rich school-based relationships between parents, teachers and students, according to a news release. The schools are eligible for the National PTA's Phoebe Apperson Hearst Awards for Innovation in Family Engagement, the association's top honor. The National PTA will reveal the winners of the Phoebe Apperson Hearst Awards on Aug. 15.