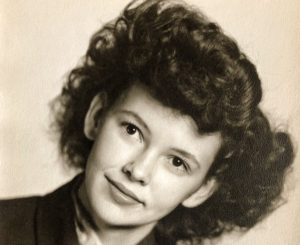 Doris Miller Smith
Doris Miller Smith, also lovingly known as "Dolly" and "Gaga," of Double Oak died in her home on July 2, 2018 due to metastasized breast cancer in the bone. She was 88 years old.
Born on December 5, 1929 in Dallas, Dolly attended Forest High School, graduated in 1947 and then attended SMU. Later in life she made a successful career in the lumber industry as well as working at the right hand of Mary Kay of Mary Kay Cosmetics.
A proud advocate of Flower Mound, she was very involved in the town's politics. Doris' proud claim to fame was putting "Flower Mound" on the Texas map by writing letters to the State of Texas while serving on the Flower Mound P&Z Committee. Her spunky demeanor gave Dolly the ability to secretly change town road names to ones she actually wanted and is credited for naming Flower Mound Road as well as Quail Run. She composed and scored the music for the local town play, "Sweet Flower Mound Land," alongside her close friend, Mary Webb.
In addition to her illustrious career, Dolly was accomplished at piano and often performed at her childhood church and local community theater. She was a hard-working individual and extremely active in her two sons and grandchildren's lives. She was excited about being "The Original Lady Gaga" and taught her family the value of hard work, always being kind to those around you, and to love and appreciate mother nature. She instilled passion for travel, fishing, cooking, music and theater, and not being afraid of getting your hands dirty. She was a dedicated member of Trietsch Memorial United Methodist Church, where she met some of her best friends.
Dolly is survived by her children, Layne Murdoch of Flower Mound and Bruce Smith of Denver, CO; her five grandchildren Holly, Jenny, Layne and Sydney Murdoch, and Rick Stiles; her first great-granddaughter Octavia Murdoch; her sister Mary Samples; many nieces and nephews; a host of long-time friends and her dog Arnie. Preceding her in death: husband, Don Cook; her parents, Emmett and Louise Miller; and brothers, Robert and Jerry Miller.
A Celebration of Life service is scheduled for July 28th at 3 p.m. at Trietsch Memorial United Methodist Church, with a reception to follow immediately in the church. All are welcome to attend and celebrate Dolly's life. She requested a happy occasion and "you better not wear black." In lieu of flowers, Dolly requested a donation to the American Cancer Society in her name.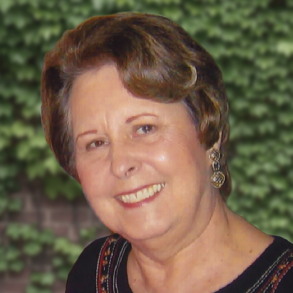 Donna Jean Tilley
Donna Jean Tilley, of Double Oak passed away on June 17, 2018, in Carrollton, Texas at the age of 78. Donna was born January 23, 1940 in Baggs, Wyoming to Roland and Bernice Hays, and lived her early childhood on her parents' homestead in Craig, Colorado. Her family soon moved to Kansas, where her parents owned a mobile home park in the town of Ogden, just outside Fort Riley. Donna was deeply devoted to her family, with a favorite childhood memory being evenings spent making music with her dad on piano, her brother Dean on guitar, and Donna herself playing the accordion.
While attending Manhattan High School, Donna first met Allen David Tilley one day while leaving the church her family attended, and where Allen was a lay preacher. They were married five years later, in June of 1960, in Keats, Kansas. Donna and Allen were married 31 years, during which time son David Victor Tilley was born in Faribault, Minnesota, and son Troy Allen Tilley was born in Beloit, Wisconsin.
Following graduation from high school, Donna worked at a travel agency, and then as a bank teller. Later in life, she returned to those early roots and became a travel agent. Donna always loved to travel, and took great pleasure in creating adventures for others. Donna was an incredibly kind, caring, and selfless woman and mother. Her smile lit up a room, and one could never find a more genuinely nice and sweet-natured person. She put everything into raising her two boys, and was a dear friend and surrogate mom to many others that came into her life. She will be deeply missed.
She was preceded in death by her brothers, Dean Roland Hays and Duane Henry Hays. Donna is survived by her sons, David and Troy, daughter-in-law Bonnie Elaine Tilley, and grandsons Greyson David Tilley and Rhys Harrison Tilley.
In Memoriam donations may be made to: Alzheimer's Foundation of America www.alzfdn.org.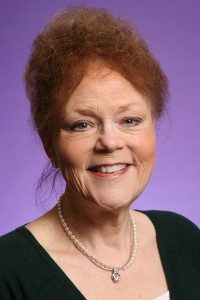 Mary Anne Gorman
Dr. Mary Anne Gorman, 69, of Argyle went to be with the Lord on June 21, 2018 at home surrounded by her loving family. She was born on October 19, 1948 in Fort Worth, Texas to Nelson Gambill and Mary Elaine (Schober) Sullivan. Mary Anne married the love of her life Chris Gorman in Denton, TX on June 1, 1985.
She attended the North Texas State University (NTSU) Lab School, received her bachelor's degree from NTSU, her master's degree from Texas Woman's University (TWU), and her doctoral from TWU. She was a proud alumnus of the sorority Chi Omega as well as a Chi Omega Alpha Alpha chapter advisor at NTSU/UNT. Mary Anne was a previous member of the Denton Benefit League. She worked as a tenured Professor of Nutritional Sciences at Texas Christian University for 33 years. Mary Anne was a Professor Emeritus and Chair of the department from 1992-1998.
Mary Anne is survived by her husband of 33 years, James Christopher Gorman of Argyle, daughters, Jennifer Allison Gorman, Lindsey Anne Gorman both of Fort Worth, TX and sister, Mary Patricia "Patti" Walker and husband Michael Walker of Denton, TX.
She is preceded in death by her father, Nelson Gambill Sullivan, her mother, Mary Elaine (Schober) Sullivan.
In lieu of flowers, please make donations to the National Multiple Sclerosis Society.