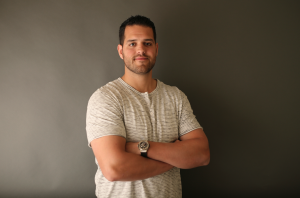 A Marcus High School graduate has worked his way from living on food stamps at 18 years old to running a real estate company that topped $100 million in revenue in 2017.
Scott Everett started his real estate venture in 2007 at 18 years old while living at home. He had just had his first child with his high school girlfriend, was living on food stamps and Medicaid, and had taken out $50,000 in student loans.
"I always had an entrepreneurial drive," Everett said. "After my son was born, I decided I was going to drop out of college and start down this path of single-family home-flipping. This was '07, right before the economic crisis hit, which just so happened to be caused by the single-family home-flipping epidemic, and at the time I was $50-70,000 in debt, and really nothing to show for it."
Everett decided to begin working in commercial real estate, and for the next four years, Scott waited tables at a Mexican restaurant at night to feed his family while working on putting development deals together during the day. He didn't succeed in commercial real estate, so he decided to transition into multifamily acquisitions and away from development at the advice of a friend. He started S2 Capital and was put in contact with a wealthy entrepreneur after a cold call who ultimately ended up providing the equity syndication for his first deal a year later.
Fast forward six years to the present, and S2 Capital — which has 250 employees nationwide — has ranked No. 1 for real estate companies on the Inc. 500 fastest growing company list for both 2015 and 2016. S2 topped $100 million in annual revenue for the first time in 2017, with total deal volume reaching over $1.6 billion. He was recently named to the Dallas Business Journal's 40 under 40 list.
Everett said S2 is focusing on "buying distressed apartment complexes throughout Texas and Florida" and spending between $4-20 million renovating them.