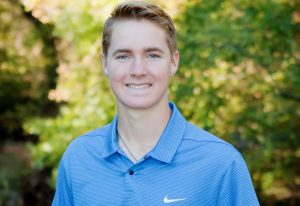 Sometimes its life's setbacks that make us appreciate what we have.
For Coram Deo alum Jarren Heitschmidt, that setback came at the end of last football season.
"In our last game, I got hit from the side and tore my ACL off my tibia crown," Heitschmidt said. "Due to this injury, I was unable to play basketball my senior year. This was really tough, because all through high school, I played sports all three seasons. This was the first time I was not able to participate and it was very upsetting."
Heitschmidt, 18, played football, basketball and baseball every year during his tenure at Coram Deo Academy and said that this was by far the most challenging issue he had ever faced.
But the Flower Mound teen said his attitude changed when he started to place his athletic career in its proper perspective.
"I realized that although I was not playing sports, I had more time to spend with the people in my life that cared about me," Heitschmidt said. "It was also revealed to me how much people in my life wanted to encourage me and how blessed I was to have them in my life. I learned that playing sports is not everything and that I need to enjoy the time I have before it's gone."
The senior class vice president rehabbed his leg through most of the school year, but did get the chance to play a little baseball before his time at Coram Deo ended.
"When I came back for the last half of baseball season, I had a blast," Heitschmidt said. "Not because we were particularly good, but because I understood that it's about having fun with teammates and trying my best –you never know when it will end."
Heitschmidt was also in the band at Coram Deo, carried a 4.0 grade point average and pursued his greatest passion of all during his down time.
"I love to read," Heitschmidt said. "I often hide in my room to read, and on bus rides when others are playing video games, I am reading a book on my Kindle.  My mom tells me the reason I have little sense of direction is because I spent the majority of my life looking down at my book, rather than watching where we were going.
The Coram Deo graduate is headed to Texas A&M University in the fall where he plans to major in engineering.
Heitschmidt's Favorites
Favorite Subject: History
Person Who Most Inspires Me: Rich Mullins
Favorite food: Lasagna
Favorite movie: Lord of the Rings
Favorite TV show: The Office
Book currently reading: Evenmere by James Stoddard
Music Group: Maroon 5