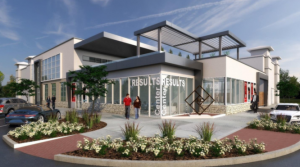 Construction began earlier this month on The RESULTS Center, a unique Class-A office building in Lakeside DFW.
The RESULTS Center, 2591 Lakeside Parkway, will be home to two businesses: Tony Jeary International, a business strategy consulting group that helps companies all over the world accelerate their results through clarity, and Oak Stream Investors, a private family office founded by Jack Furst, according to a Realty Capital Management news release.
Tony Jeary and Jack Furst are future Lakeside Tower Condo residents who are relocating their residences from Flower Mound and Bartonville, respectively, the news release said. They chose the Lakeside community so they can live, work and play in one location. Both were attracted by the simplicity of continuing their careers within walking distances of their residences, while also having access to the surrounding amenities and resources that the mixed-use development provides.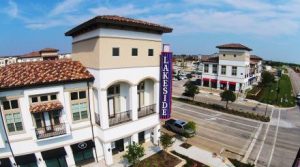 "We wanted to build a space and place that would perfectly fit our lifestyles while having easy access to DFW airport, be complimentary to the neighborhood and meet the high standards established by Realty Capital in Lakeside DFW," Jeary said. "We believe the RESULTS Center does just that and we are excited to be contributing to the continued growth of such a special project in Flower Mound."
Lakeside is a 150-acre urban-style development next to the shores of Lake Grapevine and master planned with a variety of residential choices, restaurants, shops, cafes, hotels, and a boardwalk. At build-out, Lakeside is planned for approximately 2,200 residences and 705,000 square feet of commercial space at a combined value of $750 million to $1 billion.