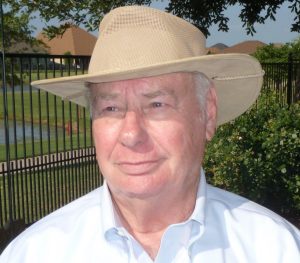 By Don Duff, Denton City Council, District 3
The Primary and Denton City Council elections are now over. The elections and runoffs spread over two months have resulted in voter fatigue. I have suggested having the Primary and City elections at the same time, but apparently that is not possible. The voters have spoken and we now move on.
The Denton City Council is currently working on the 2018-2019 budgets. Preliminary information indicates the tax rate may drop about 2.7 cents per $100 valuation. Police are asking for 4 new police officers, I think we should add 5. The streets of Denton are still in poor shape despite all of the work performed during the last year-and-a-half. With the increase in property values by the Denton County Appraisal District, we should be able to reduce the tax rate and still fund all city services.
The new fire station at the corner of Old Justin Road and Cleveland-Gibbs Road is still scheduled to be operational October 2018. The fire station will be 3 miles from the Robson Ranch main gate by way of Faught Road. This will result in a drop in the insurance rates of Robson Ranch homes. Thank you, Kathleen Wazny. Once the property between Old Justin Road and Robson Ranch Road is developed and Cleveland–Gibbs Road is completed (don't know when), the fire station will be one mile from the Robson Ranch front gate. The fire station is a joint venture between the City of Denton, Argyle and Northlake. The fire station will be operated by Argyle.
New homes being built in the new areas of Robson Ranch are having trouble with mail delivery. The Post Office has not been given the new addresses by 911. If you have having this problem, contact me, I think I can help. Denton is working on getting the addresses to the firemen and police.
I-35W will be undergoing construction from the Denton County line and the interchange of 35W and 35E. Service roads on both sides will be completed first. A third lane will then be added both directions. Don't expect this too soon, it is not funded.