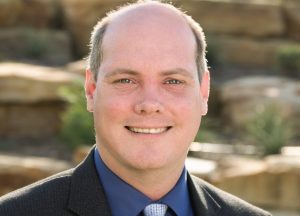 July is here and summer is in full swing here in Flower Mound.  Many exciting events have occurred in our Town over the last month.  From the election of a new Mayor, a new facility for higher education to new businesses and completion road projects; June has been full of activity.  In case you missed any of it, here are some of the highlights.
On June 16, Flower Mound residents chose Steve Dixon as its next mayor in the much-anticipated mayoral runoff election. Congratulations, Mayor Dixon! I look forward to serving alongside you during these next few years in improving the community we love to call home.
Congratulations to Midwestern State University as well on the opening of its new facility in Parker Square. Did you know you can now earn a bachelor's degree right here in Flower Mound? It's possible thanks to a partnership between MSU and North Central Texas College (NCTC), both located in Parker Square. The new two-story MSU building is 30,000-square feet and is especially convenient for non-traditional degree-seeking students, such as adults working or living in the area or students tied to the Flower Mound area.
Also in June, we celebrated the groundbreaking of PPG Paints' new 450,000-square foot distribution center in the Lakeside Business District. Once complete in May 2019, it will be the largest PPG distribution center for architectural paints and coatings in the company's U.S. and Canada network. PPG will be located within a larger 635,000 square-foot building and the remaining 115,000 square-feet are available to lease through Duke Realty. We hope to have another exciting announcement soon with the high-demand for square footage in that area, especially with it being three miles from DFW Airport.
In road construction news, the long-awaited improvements to Waketon and Rippy roads are now complete. There were several delays throughout the construction, largely due to utility line relocations and the unexpected purchase of CalAtlantic, the project contractor, by the Lennar Corporation. However, both roadways are now open and if you'd like to get a bird's eye view of the improvements, the Town posted an aerial video:
Finally, the Council recently heard from CCA about their new partnership with Recycle 2 Support, a Dallas-based recycling company.  Together, they are offering a new option for residents who would like to dispose of their unwanted clothing and household items right from their front door. All you have to do is the following:
Visit r2sdfw.com and click "Schedule Online" and select a pickup date.
Pack up your unwanted clothing and/or household items and place by outside your front door by 8 a.m. on your scheduled date. Next-day pickups are available Monday through Saturday.
R2S will pick-up your items, diverting them from the landfill, and CCA will receive a portion of the proceeds in return.
The R2S and CCA partnership will help divert materials from the landfill and provide much-needed funds to continue CCA's mission of supporting those in need in our community.
As always, if you have a question or concern, please feel free to reach out to me at [email protected].