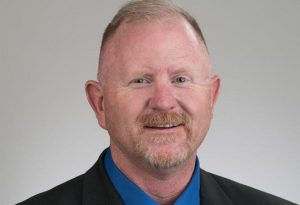 Well summer is definitely upon us! High school and college seniors are graduating, kids are getting ready for summer vacation and I think the roof is melting off my house! I'm scared to think what July and August are going to be like.
I want to congratulate Chief Temple Cottle on his appointment as the new police chief for the Town of Argyle. In his first few weeks as chief he has started making changes to the department that will help with its progress and growth and position our department to be ready for the addition of officers as we move forward and grow the department.
Some of these changes include the promotion of Officers Daniel Rounsavall and Anthony "Tony" Segura to the rank of Sergeant. Both of these officers did exceptionally well in the promotional process and are well-deserving of their promotions.
Another change you will see in Town Hall is that Kristi Gilbert is now serving as the interim town manager. Kristi has stepped into this position as we start the process of searching for a permanent replacement. While she may be the interim at this point, she is extremely qualified to perform the tasks needed in this position and has already made a huge difference.
On May 5th we dedicated the new park on Crawford Rd. with the first annual Argyle Derby Day. It was a great event with live music, food, games for the kids and topped of the viewing of the Kentucky Derby. We are planning future events in the park so stay tuned.
Just as a reminder, I will be at Town Hall on the first Saturday of every month at 9 a.m. for "Coffee with the Mayor." This is a time for citizens to get to know me as well as talk about any issues that may be on your mind. I always try to have a topic in mind for the day but that is not set in stone. Please come out and join me for some inspiring conversation, coffee and donuts. This event is sponsored by Donut Paradise located at the corner of Country Club Rd. and Hwy 377.
As always, we are committed to serving the citizens of Argyle with the utmost integrity and transparency. My philosophy is to serve for the Common Good with a Common Goal with Common Sense.