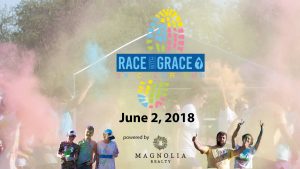 An upcoming color run in the Harvest neighborhood will benefit a local nonprofit.
The Race with Grace annual family 5K color run will take runners through the Harvest community, located near Northlake and Argyle, before hitting them with a big splash of color as they reach the finish line.
Funds raised from the race will benefit Grace Like Rain, Inc, a ministry serving Denton County families facing crisis or homelessness.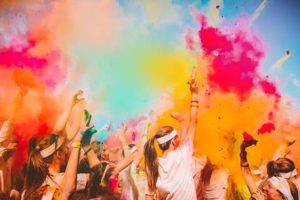 Each 5K runner 10 and up will need to have a registration. After the race, there will be a color splash party free for the whole family — donations of canned goods to North Texas Food bank and First Refuge Ministries are encouraged — along with bounce houses, food trucks, sponsor booths and more.
Packets can be picked up Friday from 8-10 a.m. and 5-7 p.m. at the Harvest Farmhouse Coffee and Treasures shop, 1300 Homestead Way. On Saturday, registration will begin at 9 a.m., followed by the 5K color run at 9:30 a.m. and the color splash party at 11 a.m.
For more information about the race, and to register, click here.