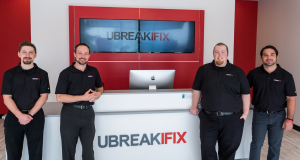 A local business owner will donate some of his store's sales on Saturday to a nonprofit that supports veterans in honor of a classmate and fallen soldier.
Flower Mound tech repair store uBreakiFix will donate 10 percent of Saturday sales to Carry the Load, a nonprofit that honors and celebrates veterans and first responders, in honor of fallen 2 Lt. David Rylander, U.S. Army, United States Military Academy at West Point class of 2011. Rylander was the classmate of uBreakiFix store owner, Steve Demetriou III, also a veteran.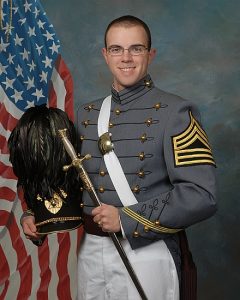 "When I got into this business, one of my goals was to help the veteran community in any way possible," Demetriou said. "Giving back to Carry the Load is just one way to honor David while also supporting veterans in our community."
Demetriou is also a 2011 graduate of West Point, a former U.S. Army Infantry Officer, and a veteran of Operation Enduring Freedom.
uBreakiFix services anything with a power button, including smartphones, game consoles, tablets, computers, drones, hoverboards and more. To date, uBreakiFix has completed more than 4 million repairs. While common fixes include cracked screens, software issues, and camera issues, the brand offers support for most technical problems on any electronic device, regardless of make or model.