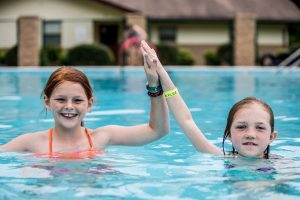 Six new businesses have come to the town of Flower Mound, while three others underwent new changes.
The town updated its "New Businesses in Town" webpage Friday to show the new businesses that have been issued a certificate of occupancy by the town since early April. The six businesses new to town are:
Bank of the West, 5011 Long Prairie Road
Family Sleep Diagnostics, a medical officer related to sleep disorder testing and treatment, 4961 Long Prairie Road, Suite 130
Firstline Pro Wear, a retailer of medical and first responder uniforms, 2608 Long Prairie Road, Suite 201 (anticipated opening in late May)
Heavenly Faces, facial and body treatment spa, 4961 Long Prairie Road, Suite 120 (relocated from 1301 Justin Road in Lewisville)
RSS Architects, an architecture firm office that specializes in hospitality design, 1029 Long Prairie Road, Suite E
Soul Care Associates, a counseling office, 6021 Morriss Road, Suite 108
Two other businesses relocated from within the town, and one had a change in name and ownership:
Brandes Insurance Agency, 4961 Long Prairie Road, Suite 140 (relocated from 3419 Cross Timbers Road, Suite 104a)
Flower Mound Speech Therapy, 4961 Long Prairie Road, Suite 110 (relocated from 4315 Windsor Centre Trail, Suite 600)
poolwerx Flower Mound, a retail pool supplier and mobile pool services provider 2250 Morriss Road, Suite 208 (ownership change and name change)
Click here for more information about the town's newest businesses.