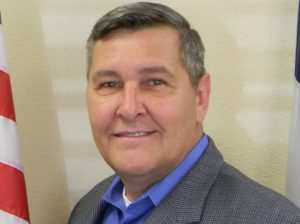 The Good and Unpleasant: 
The Good: In April, the Town Council adopted the Strategic Plan. They understood the need to adopt both a vision and mission statement, and long term goals to ensure the Town Council addresses all of Northlake's residents' desires, not just a few people.
Council approved a 1 million sq. ft. distribution center to be built at SH 114 and 35W.
Sam Lee Road contract has been awarded. The contract is the portion of the road, water and sewer that is the Town's responsibility. This will put the Town in a better position to attract additional businesses and jobs.
The current council members are pleased their vision to dedicate approximately 30% of property taxes of Canyon Falls back into the community's trail system has come to fruition. The vision of the current Council is a template to increase parks and trails throughout the Town to benefit all residents of Northlake.
The public notice to solicit bids to improve Cleveland-Gibbs from FM 407 to FM 1171 is officially open and published.  The current Council members anticipate the bids submitted to the Town will be reviewed and awarded within the next month (late May or early June).
Council Members awarded two contracts this past month to different engineering firms to identify requirements to improve the future needs of the safe water supply system to all citizens of Northlake (incorporated or not).  I commend them all for their vision.
Popeye's has broken ground and is under construction. Also, the Town approved bringing apparel, repair and motorcycle/ATV sales to Northlake located at SH 114 and 35W.  I am proud the current Council had vision and courage to approve development that corresponds to Northlake's Comprehensive plan: even though few people expressed their opposition to any growth to improving the quality of life for all who live in Northlake; rural or traditional subdivisions.
As a reminder: Town Hall administrative offices (Council, court, accounting, development, and code compliance…) will be relocating  late summer or early fall next to the new 7-11 on FM 407. More information will be on the website as it becomes available.
The Unpleasant:  No update from TxDOT to widen FM 407; please share your comments with Denton County TxDOT at 940-387-1414 as you see fit. I am working with the state agency for any update and I will share any information on the website.
TxDOT stared to repair I-35W and is expected to be completed in August. The construction is planned to be done one lane at a time and during the night.
If you are interested in being on any Committee or Board; such as the Economic Development Committee, or Community Development Committee, please fill out the form at www.town.northlake.tx.us. If you have any comments or suggestions to improve the quality of life in Northlake, please let me know.
Thanks for your time. Pete